1-Hour Workweek, LLC
Claimed
4486 Thurgood Estates Drive, Ellenwood 30294, United States
We believe that every Black & Brown person in America should have equal economic opportunity. 
You should not have to struggle financially by relying on a low-wage job or a limiting monthly paycheck that keeps you in poverty. 
It's clear that racial economic inequality will keep you struggling financially and prevent you from achieving generational wealth.  
You may be one of many Black or Brown people in American with:
No emergency saving
No job
Less than $500 savings
Deep credit card debt
High student loan debt
No health insurance
A low wage job
No retirement saving
Out of control debt
Poor financial knowledge
Poor job preparation
No money for day care
And being in debt, this may lead to other dire consequences such as...
No home down payment
No generational wealth
Unjust imprisonment
Loan denial
No pension plan
Lack of home ownership
Low credit score
No financial security
This mean that you may be...
Living in low income housing
Living in a high crime community
In foreclosure
Or perhaps you may have...
An eviction notice pending
Student loans in default
No college funding
And this could means you can be...
Financially poor
Financially stressed out
Financially ruined
Nearly homeless
In poor health condition
The 1-Hour Workweek Solution
We are a community of like-minded people working together in a multi-prone approach to ease your struggle. 
The first most important thing we do is to screen out, investigate, monitor and ban people, organizations and entities engaging in unfair and deceptive discriminatory practices that do business with our community. 
But equally important…we help you earn a steady stream of monthly passive income, provide you a free wealth-building education & connect you to a growing number of business partners who will provide you free wealth-building services.
We strive to ensure that you have a fair shake in a world where so many people are constantly working to keep you in a spirit of despair, struggle and suffering.   
We make it easier for you to acquire the things you desire the most. So here's what you can do to get started.
You can join our wealth-building community to take advantage of our free 2-step success plan.
In step 1 of our plan….when we work together as a community, we can re-circulate our spending power on products and services that are promoted within our network. 
This concerted effort will increase the monthly income of every member within our community…as well as to build the long-term wealth, viability and to support our mission.
For example, we have an online store with over 22,000 household products.  When you shop our community store and refer your family and friends…the money will be recirculated back into the community. 
You will earn 5% commissions on the very first shopper up to the next 100,000 shoppers who join our wealth-building community.
Product categories include:
Grocery
Beauty & Body Care
Vitamins & Supplements
Baby
Home Products
Health
Natural Remedies
Aromatherapy
Health & Medicine
Sexual Wellness
Vitamins & Supplements
Weight Loss Products & Supplements
Pet  
With more than 22,000 products to choose from…and growing… you can literally earn 10s of 1000s of dollars in monthly passive income over the life of your membership. 
See our compensation plan for details.  Check out this video which explains how it works. 
However, this video was created some time ago before we added additional wealth-building services. So it's a bit out of date.
And here's what's so great about our community store. We are in the process of completing our platform so that Black and Brown business owners can promote their products and services within our store. 
We support the growth of Black and Brown businesses because when businesses succeed, communities succeed. When communities succeed, families succeed. When families succeed, individuals succeed. When individuals succeed, it leads to more jobs, less crime, less imprisonment, less poverty, less homelessness, fewer health issues, less alcoholism, less depression, less anxiety and more lives saved.
So not only will you get to earn a steady, reliable monthly passive income to replace your existing income, but when you purchase products you get to support the growth of Black and Brown business owners nationwide.
Your support is critical because Black folks in America still own the same percent of wealth that we did in 1850…less than 1/2 of 1 percent. We are also in the worse economic event of our lifetime. Forty percent (40%) of our black owned businesses have closed their doors from the negative effects of the COVID 19 pandemic.
Today...the black buying power is $1.3 Trillion; and Hispanics currently have $1.7 trillion in purchasing power. Both numbers are sure to rise in the years to come. But sadly…97% of our dollars do not go to anybody Black or Brown.
As a member of our community, you will contribute to our wealth-building plan of re-circulating up to ninety seven percent (97%) of the wealth created back into the Black & Brown communities.
Likewise...The 1-Hour Workweek will invest up to 80% of our profits to building businesses in Black & Brown communities. Your participation will help us in reaching our goal of creating 1 million jobs in our Black and Brown communities over the next 10 years. See Video! 
In order to begin re-circulating the wealth, you must purchase $25 in retail products to activate your lifetime membership. 
Simply visit our online store to make a purchase to get started. This is money you already plan to spend on household products.   
In step 2 of our plan...we will provide free wealth-building educational content and free life-changing services for every member within our community. These actions will lead to long-term generational wealth for you and your family.
You and your family will receive free services in the areas of…
Credit & money management 
Homeownership 
Small business development 
Employee financial wellness 
Youth financial literacy 
Youth entrepreneurship 
Youth job skills 
Financial disaster recovery
Much, much more
When we combine our buying power, it gives us unlimited and powerful leverage.  We can demand products, services, loans and other consumer goods and services on our terms that are fair and competitive. 
However, in order for this to work, we must continue to grow our membership enrollment. That means we need your voice…your vision…and your service to make us stronger. 
Ready to join us?  If you believe what we believe and you believe that the things we are doing can help you and others…then join us. 
You can stand shoulder to shoulder with us in pursuit of our ultimate goal: To help end economic inequality for all people of color.
0.0 average based on 0 Reviews
---
There are no reviews at the moment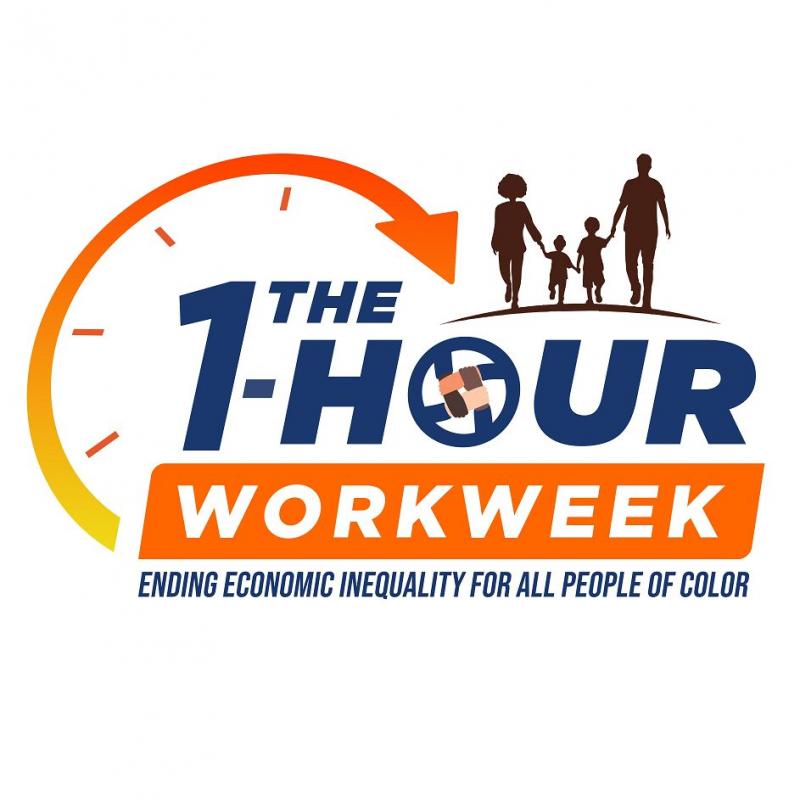 Contact info
4486 Thurgood Estates Drive, Ellenwood 30294, United States