1636 North
Claimed
220 Worthington Street, Springfield 01103, Hampden County, United States
1636 North, named after the year the town of Springfield was founded, is a new eatery where chefs create meals that will touch every diner's taste buds. The restaurant provides an elevated, modern dining atmosphere with an open floor plan. The décor inside reflects Springfield's vibrant history and displays images of the town dating back to 1902.
Testimonials
Perfect winter comfort food zing cooks and great people. Recommend!!!!
Best mac & cheese of my life!
/ Oona
The lamb chops are to die for! Totally worth the price. Can't get food like this everywhere else in this area.
Love this place!
/ Stephany
Their signature Henny glazed spread over their unique deep fried lobster tail served with a truffle topped NINE CHEESE mac and cheese was truly amazing!! I loved the spirals noodle and you could definitely tell that the lobster was FRESH!! Shout out to the incredible owners for introducing these entrees that you wouldn't usually see here in Springfield at such an affordable price.
The perfect place to get a gourmet meal!
/ Madian
BUSINESS REVIEWS
0 average based on 0 Reviews
---
There are no reviews at the moment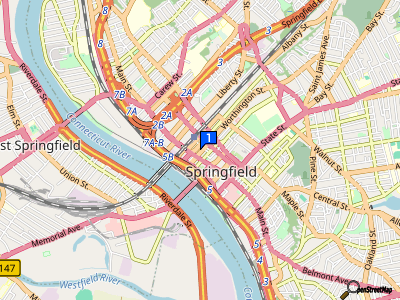 220 Worthington Street, Springfield 01103, Hampden County, United States