Black Repertory Group, Inc.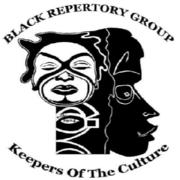 Black Repertory Group, Inc.
Claimed
3201 Adeline Street, Berkeley 94703, California, United States
Established in 1964 the Black Repertory Group, Inc. - BRG, located in Berkeley, CA is a Cultural Arts Center that houses the Birel L. Vaughn Theater.

For over 50 years as "Keepers Of The Culture" the BRG continues to take pride in presenting quality entertainment. As the longest running BRG in the nation; the BRG stage has been the home for scores of talent that have arisen to fame including: Whoopi Goldberg, Paul Mooney, Danny Glover, David Talbert, Art Evans, Terri Vaughn, Kelita Smith and so many more...

To find out more about the history of the BRG and the variety of Programs & Services offered to the community please visit www.blackrepertorygroup.com

Stay up to date with the BRG Calendar of Events:

www.facebook.com/BRGNation

Twitter: @BRGNation #KeepersOfTheCulture for exclusive offers!
BUSINESS REVIEWS
0 average based on 0 Reviews
---
There are no reviews at the moment
3201 Adeline Street, Berkeley 94703, California, United States