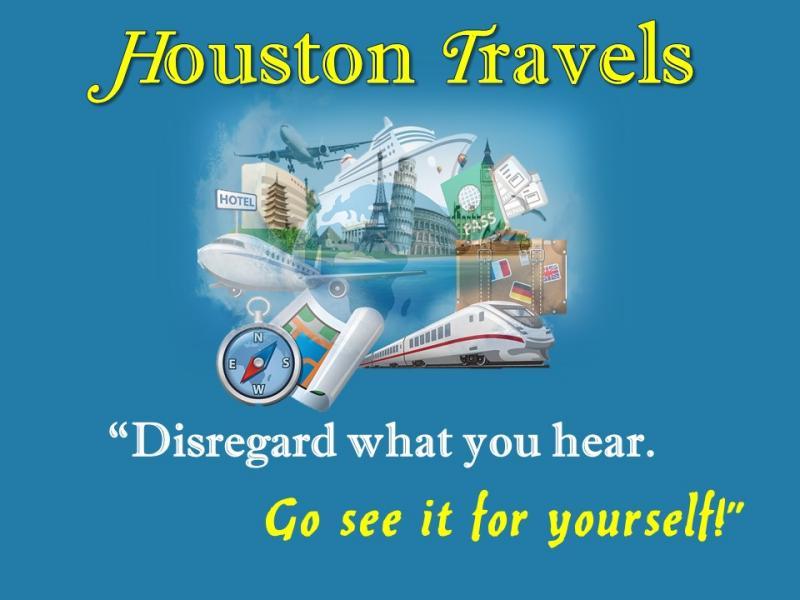 Houston Travels
Claimed
15500 Pearl Road #361212, Strongsville 44136, Ohio, Cuyahoga County, United States
"Disregard what you hear!
Go see it for yourself!"
Planning a trip can be a long complex process. Let Houston Travels alleviate your lengthy, difficult traveling procedure. As travel specialists, we will be happy to assist you with every aspect of your Traveling experience!
There are many details to consider when planning a trip: traveling itinerary, travel insurance, travel documents, hotel arrangements, car rental and more.
We are thrilled to provide you with an entire travel package detailed according to your traveling desires. Houston Travels is here to help you, enjoy an unforgettable travelling experience!
We hope our brochure will help get you excited about planning your next traveling experience!
Your Travel Specialists,
Donece Houston
This email address is being protected from spambots. You need JavaScript enabled to view it.
Bishop, W. F. Houston Jr.
This email address is being protected from spambots. You need JavaScript enabled to view it.
"Disregard what you hear!
Go see it for yourself!"
Houston Travels
www.houstontravels.tours
15500 Pearl Road #361212, Strongsville 44136, Ohio, Cuyahoga County, United States