You are here:
SUPERIOR RESOURCES GROUP, LLC

SUPERIOR RESOURCES GROUP, LLC
Charlotte North Carolina United States
There is normally a need for cash flow for business, payroll, inventory, equipment etc...
We offer all Types Of "UNSECURED" BUSINESS LOANS....
1. Unsecured Terms Loans
2. Unsecured Lines Of Credit
3. Merchant Cash Advances
4. Unsecured Bad Credit Loans
5. Unsecured NO DOC LOANS
6. Unsecured Personal Loans
7. Unsecured Business Start-ups
8. Unsecured Doctors & Dentists Loans
9. Unsecured SBA Loans

***SECURED LOANS***

1. Equipment Leasing
2. Invoice Factoring
3. Hard Money Loans
4. Commercial Mortgage Loans

***OTHER BUSINESS & PERSONAL SERVICES***

1. Aged Shelf Corporations
2. Dunn & Bradstreet Tradelines
3. Dunn & Brad Funding Prog.
4. Personal Credit Tradelines
5. Personal Bad Credit Enhancement Funding Program

***OUR COMPANY OFFERS YOU THE BEST PROFESSIONALLY "GUARANTEED" SERVICES IN THE FINANCIAL INDUSTRY!!! WE ARE EXPERTS IN WHAT WE DO & WE DO IT THE BEST-WHEN YOU DO BUSINESS WITH US YOU ARE "CONSUMER PROTECTED" WITH OUR SECURE PAYMENT PLATFORM***

GO TO WEBSITE NOW: https://superiorresourcesgroupllc.info - Simply Click On The Icon "MORE" To Review Our Services-Then Call Us: 1-704-765-3212 - Monday - Thursday 9:00am - 7:00pm & Friday - 9:00am - 6:00pm (Eastern Time)!!
Price List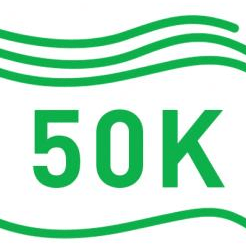 CORPORATE CREDIT PACKET - GET $50,000 UNSECURED!
Corporate Credit Packet Only (DISCOUNTED TO YOU A WHOOPING 35%)! EIN Number Is All That…
USD 295.00
Charlotte North Carolina United States