TTT Credentialing Service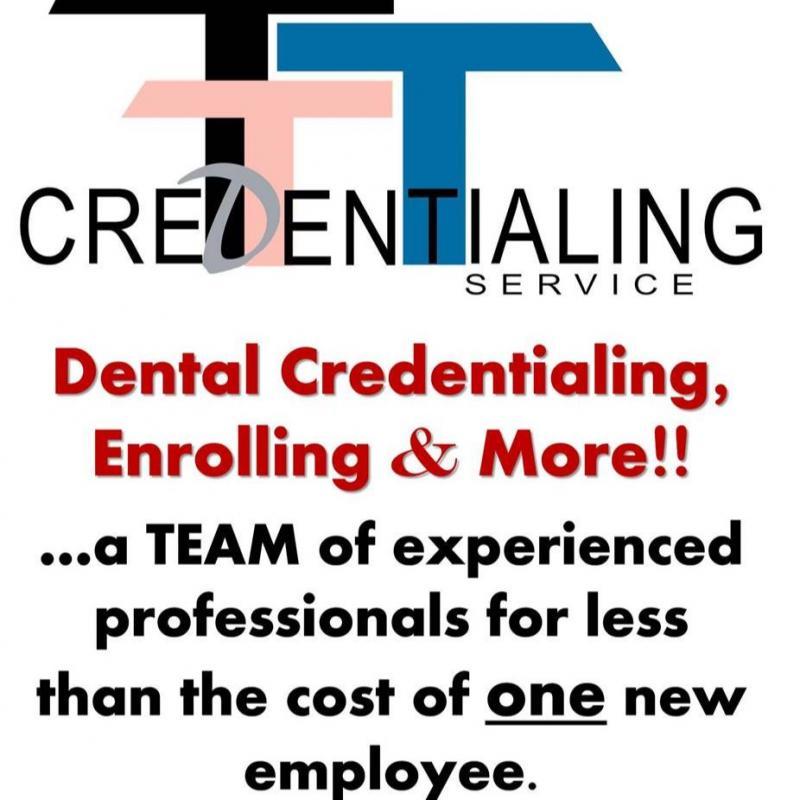 TTT Credentialing Service
Claimed
Sherman Texas United States
The dental credentialing process requires a lot of paperwork, months of following up, and some level of "know-how." It's a burden yet a must, and when delayed...costly!

There are different types of plans, and within each type there are many payors, and each payor has their own unique line of plans--some with negotiable reimbursement rates, and others with non-negotiable rates. Some processes take 30-60 days, others can take up to 120 days. We take care of this stress for every provider in your office at every office location you have, so that you and your team have more time to focus on desired tasks like delivering a better patient experience and growing your practice.

A brief overview of what we do for you would include:
*Advanced Profile Completion for each provider, at every location.
*Online Profile Analysis for each provider.
*Online Profile Cleanup for each provider.
*Dental plan analysis of employers and providers in your area.
*Initial fee schedule negotiation.
*Pre-filling all applications.
*Tracking all applications once submitted.
*CAQH setup and maintenance.
*Re-credentialing and fee renegotiation.
*Adding locations.
*License and certification renewal tracking.
Sherman Texas United States