Appolon Dental Group
Claimed
200 West 57th Street Suite 1402, New York 10019, New York, United States
IN LIGHT OF COVID-19 WE ARE NOW OFFERING VIRTUAL CONSULTS. PLEASE VISIT https://calendly.com/drappolon/virtual-dental-consult?month=2020-04 TO BOOK YOUR VIRTUAL APPOINTMENT TODAY!

Are you looking for a friendly, welcoming dentist that you can trust? Dr. Appolon is a kind and caring dentist who will put you at ease. You can trust her training and experience in providing optimal care. You can trust her technology represents the best developments in dentistry. Most of all, you can trust her openness and honesty.

Dr. Appolon is a dentist who believes that good oral health is the foundation for overall health and happiness.
A visit to Dr. Appolon gives you confidence that your smile will look, feel, and smell healthy.
Testimonials
" I am usually not a fan of going the dentist, but I will say I actually was looking forward to my next appointment when I went here. -The office is bright and inviting. Often some offices look very dim and drab. - The staff was always welcoming. - Dr. Appolon was very nice, through, knowledgeable, and understanding of my apprehension related to dental procedures."
Looking forward to my next appointment
/ Antonette M.
"My experience in Dr Appolon office was phenomenal. Friendly staff, Beautiful Office, Impressive Dental technology, and most importantly Great Doctor. From consultation all the way to procedure I felt comfortable and sure that I was in the right hands."
My experience in Dr Appolon office was phenomenal
/ Carmin A.
"What really separates her from other dentist is the level of comfort she provides to her patients. They have the latest and most innovative relaxation music that is administered with headsets along with a pillow to help ease the cleansing process. I don't know about you but I have never been to a dental office where they offered pillows. I now get so many compliments on my teeth and I haven't even finished the work I want done."
What really separates her from other dentist
/ Karine Lee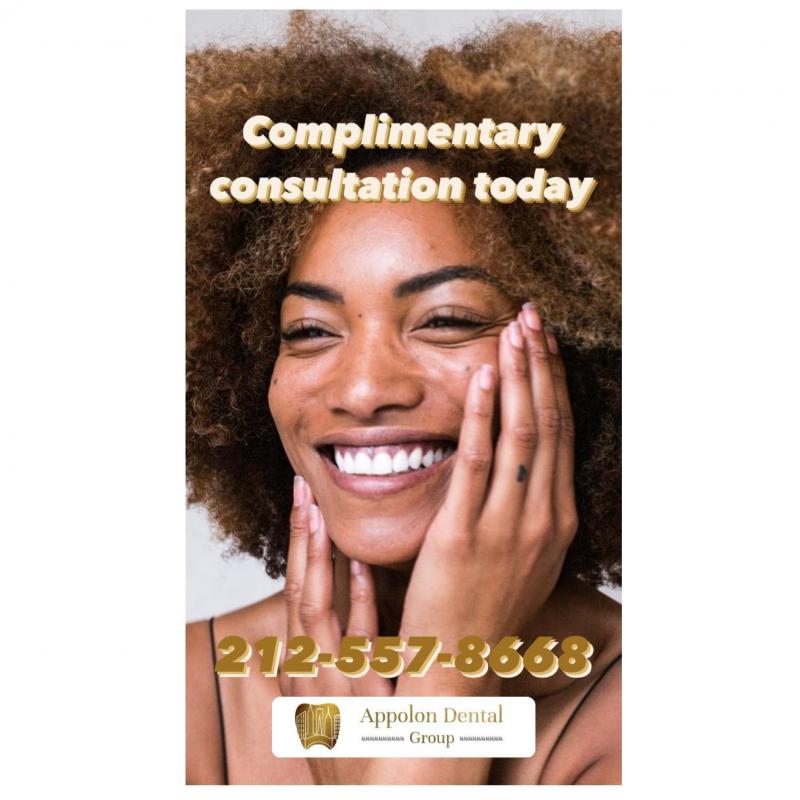 Contact info
200 West 57th Street Suite 1402, New York 10019, New York, United States