Avon Home Improvement Inc.
Avon Home Improvement Inc.
P O Box 19563, Cincinnati 45219, Ohio, United States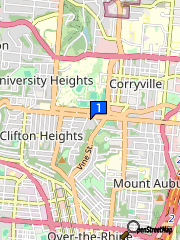 Map Location
Categories:

General info

Avon Home Improvement, Inc (AHI) is a Cincinnati construction company that has a wealth of knowledge and experience. Since 1988, AHI has created many beautiful living spaces inside and out throughout the Greater Cincinnati and Northern Kentucky area. Everyone on the AHI team has a passion for what they do. Some of their services include carpentry, painting, masonry, decks, porches, electrical, plumbing, kitchens, bathrooms, basements, structural repairs, waterproofing, additions and the designing of these elements.
BUSINESS REVIEWS
0.0 average based on 0 Reviews
---
There are no reviews at the moment