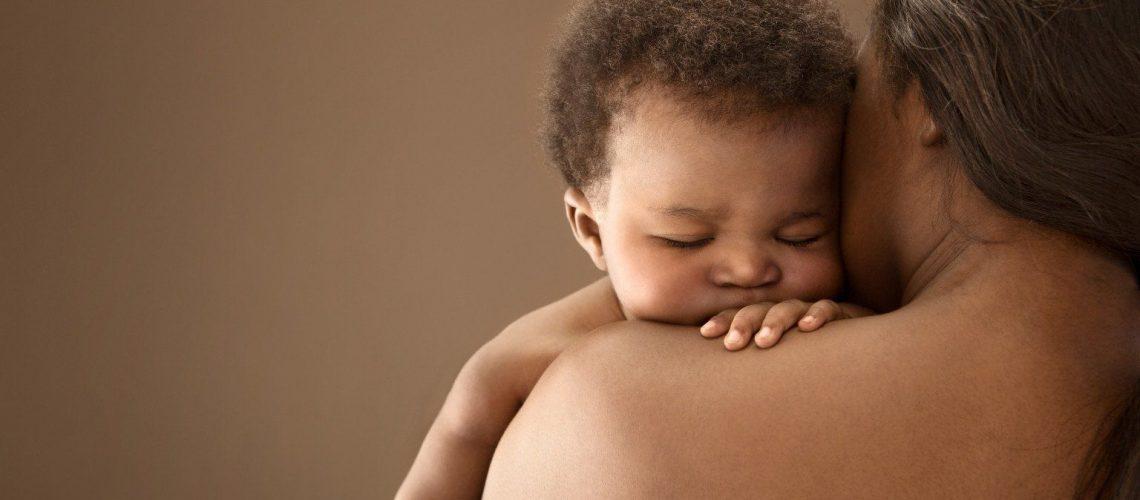 It's Time To Support Black and Brown Mothers
Tarence Wade
Blog
Hits: 1392
As a Black woman, you are a growing part of the American workforce. You are among 80 percent of black mothers who are the primary earners for your family. As history has recorded, you will continue to face daunting wage and opportunity gaps.
As a Hispanic or African American single mother, you have a poverty rate of 50.3 percent and 47.1 percent respectively—significantly higher than the national poverty rate of 15.1 percent.
You had to work seven months into 2017 to be paid the same as a white man in 2016. In 2016, you made 65 cents for every $1 earned by a white man. Likewise, you are less likely than other workers to have access to paid leave and other benefits.
Despite you having more education than your white counterparts, you still tend to get paid less and have limited access to equal employment opportunities.
In fact…you make less than men, less than married women, and less than women without children. Thus, as a single Black and Brown mother, you are hit the hardest by the wage gap.
Studies show that you are much more likely to live in poverty and face significant barriers to creating wealth. Earning a lower wage can often prevent you from engaging in asset- and wealth-building mechanisms such as pension plans because of fewer job benefits and resources.
You are also more vulnerable to periods of unemployment, often times due to child care and other care needs making it difficult to secure full-time employment and higher wages.
Oftentimes, it is very likely that you will seek job opportunities in service-industry that tend to offer fewer benefits and lower wages. As a single African American mother, you have the highest rate of unemployment at 11.7 percent followed by Latinas at 8.7 percent. You have the highest poverty rate and the lowest median income level, creating unique challenges to building wealth and prosperity for your family.
Increasing opportunities to build wealth is crucial to surviving financial setbacks such as an unexpected health emergency or the loss of a job. The ability to build wealth will allow you to plan for such situations and stay afloat during hard economic times. It also provide you the opportunity to help your children financially whether through college tuition or inheritance.
Having additional income will enable you to purchase health insurance for you and your children, thus allowing for positive health outcomes from having higher access to preventative care.
Lower earnings can hinder you from investing and saving your money. This is a key strategy for building wealth. Additionally, wealth not only impacts your economic security but your long-term retirement security as well.
But don't worry! We got your back. As a member of The 1 Hour Workweek, we treat you just like family. We're going to lead you and your family out of your financial struggles.
When you join our community, you will become a part of our social movement. It's a movement where Black and Brown people can pool our buying power so that we can economically empower our family…our friends…our neighbors…and our communities.
When you join us, you will make money, save time & make connections. Ultimately, you're going to create more happiness, better health, time-freedom and financial independence.
We're going to work together as a team so that every Black and Brown person in America can become involved in our movement that will guarantee a brighter and more prosperous future. With your free lifetime membership, here is what you can accomplish right from the start.
Make Money. You will get paid 5% commissions on the store purchases of the next 100,000 community members who join after you.
Save Time. You can spend just 1 hour per week sharing our message of unity in creating economic justice for all. So even if you're working a full time job, we make it easy for you to succeed and to reach your financial goals.
Make Connection. You get to sponsor your family, friends & neighbors who all deserve economic empowerment. And they are going to love you for it.
We Promote Black & Brown. We promote a growing network of Black and Brown products that caters to the financial success of Black & Brown owned businesses.
When businesses succeed, communities succeed. When communities succeed, families succeed. When families succeed, individuals succeed. When individuals succeed, it leads to more jobs, less crime, less imprisonment, less poverty, less homelessness, fewer health issues, less alcoholism, less depression, less anxiety and more lives saved.
Ready to join? Place your hand on the flywheel to help us push the flywheel.  If we do this together, we can all move towards more happiness, better health, time-freedom and financial independence.
We must end economic inequality for all people of color.
Tarence Wade, M.D.
President & Founder, The 1-Hour Workweek
P.S. Click here to make your $25+ product purchase. Join the community and get your FREE lifetime membership! Your $25+ purchase will help to recycle the wealth.