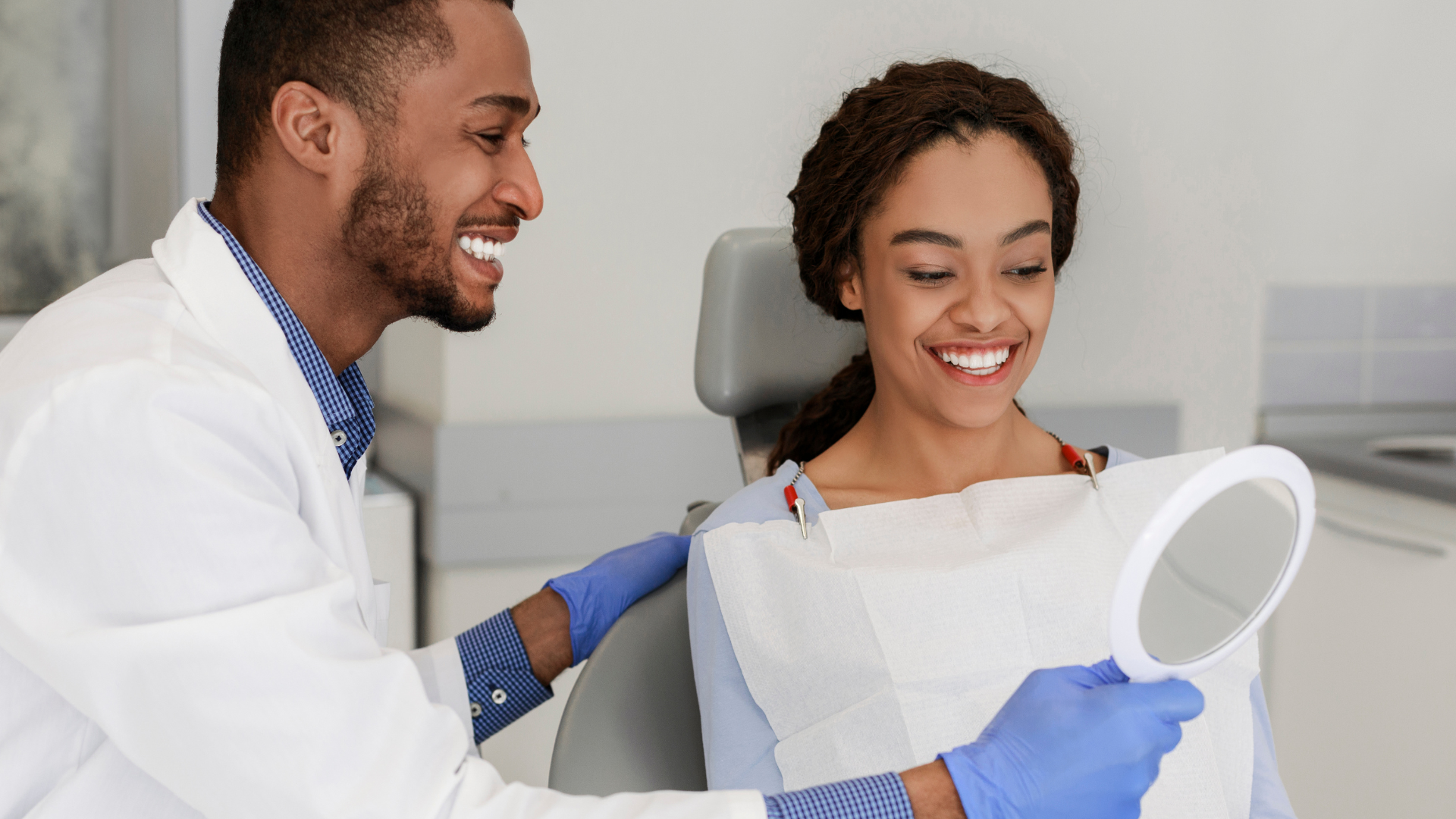 5 African American Dentists You Can Support In The State Of New York
Super User
Blog
Hits: 1837
When it comes to your dental health, it's something that you should take seriously. You could be faced with bad breath, gingivitis, cavities, and more. Some people may want to get cosmetic surgery, dental implants, braces, and restorative dentistry. So, we have comprised a list of Black Dentists you can support in the state of New York. Visit their business and give them a review on SBO. If you let them know they were found on SBO directory, you may be given a discount. (Please click the title to see the location.)
Dr. Thomas P. Beague has been practicing dentistry in Elmont, NY for over 20 years. Dr. Nick Simon plays an integral role at Family Dental Care of Elmont. Dr. Simon graduated Magna Cum Laude from the esteemed Boston University Goldman School of Dental Medicine. This dental office provides implants, filings, dentures, root canal, extractions, gum surgery, pediatric/ children's dentistry, and more.
Dr. Tricia Quartey is an African American dentist originally from Southern New Jersey. Dr. Daniel A. Narain, a native of Atlanta, GA, graduated from Morehouse College. Dr. Theressa Eliscar-Hewett, a New York native, attended Adelphi University. This dental office operates from Brooklyn, NY provides Invisalign, pediatrics, cosmetic & general dentistry in Park Slope, Brooklyn.
 Dr. Stanislaus leads a Brooklyn Heights dental practice that has a storied history that reaches back more than five decades. Dr. Lisa Reid, an accomplished dentist and prosthodontist. Dr. Mariam C. Vonderheide brings her knowledge as a dentist and prosthodontist. Dr. Penny Planzos is a prosthodontist who specializes in correcting the smiles of her patients by focusing on restorative treatments.  All the dentists are highly skilled, compassionate doctors who provide a wide range of dental work, including advanced restorative, general, implant, and cosmetic dentistry procedures.
 Dr. Karthilde Appolon was no stranger to dentistry and all that it entails. In her eyes, dentistry encompassed two of her passions – art and science. This dental office operates in New York, NY provides cosmetic dentistry, dental implants, gum disease treatment, bad breath treatment, and more.  
Stanley Harris earned his Bachelor's of Science degree from Howard University before graduating in 1988 as a Doctor Dental Surgery from New York University's College of Dentistry.  This dental office operates in Brooklyn Heights, NY provides services as teeth whitening, restorative dentistry, periodontics, endodontics, dentures, dental implants, dental bridges and other therapeutic, cosmetic and restorative dentistry treatments. 
Visit their business and give them a review on SBO. If you let them know they were found on SBO directory, you may be given a discount. (Click the title to see the business profile)
 If you know any black owned dentist, you can list them in the comments or tell them to sign up on our directory. 
Make Sure You List Your Black Owned Business 
Make Sure To Follow SBO
 SBO Facebook     SBO Twitter    SBO Instagram  SBO LinkedIn  SBO YouTube  SBO Pinterest