Adair Solutions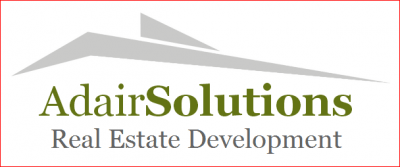 5909 Clay Street Northeast, Washington 20019, District of Columbia, United States
202.210.0532
202.210.0532
202.388.0659
Type:

Service Provider

Categories:

Keywords:

General info

I am a licensed Washington DC Real Estate Agent and I am starting a mobile real estate development company that focuses on high tech living spaces for veterans and section 8 voucher holders in the Washington DC area. HUD estimates that they are 57,849 homeless veterans on any given night. There are nearly 8,000 homeless persons in Washington, DC. This represents an increase of 12.9% from 2013.

Adair Solutions Development (ASD) is a mobile Washington DC-based real estate company that will offer benchmarked rental units for the Washington DC community and surrounding area. ASD's units will balance safety, cutting edge features, and a positive atmosphere for all tenants. These rentals will be provided with unmatched levels of customer service and attention. Sales are projected to be one building in year one growing to three buildings by year three.

I will offer state of the art living spaces that will address the needs of the community by creating a solution to affordable housing, provide for the homeless and fixing neighborhood blight. My intent is to develop walkable, livable, safe neighborhoods in the community.
BUSINESS REVIEWS
Add review
There are no reviews at the moment