9629 Suite 3C West Colfax Avenue, Lakewood 80215, Colorado, United States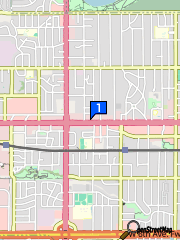 Map Location
Categories:

Keywords:

General info

We are available 10am-10pm Monday Thru Friday office hours Located in Aurora Colorado advertising is at low rate 1 dollar a second currently running a contest for free advertising for a year family friendly station.
BUSINESS REVIEWS
5.0 average based on 2 Reviews
---
This is the real deal Black owned and Operated Business FM and Worldwide Radio Great People I got ad for 1 dollar a second 30 sec ad was only 30 dollars I couldn't believe it. Great Brother that owns it Highly Recommended!!!

I Been a fan of Sparkx for 20 years now one the best Radio Personality I have ever heard funny Nice person does alot for the community. Genuine person help anyone that he can to get to where they want to be in life with a platform of over 1 million listeners on a podcast he needs more support as a Black Owned and Operated station let's support this brother trust you will not be disappointed if you have a business call the station or email so you can get the exposure. As a black man let's be real spend money with this brother let's help him get to the top in a radio state that don't have any Blacks on it or let alone a Black owned station period let's make history and do some good for this brother.